Luis Bunuel Memorial Awards (LBMA) organized by L'Age d'Or International Art-house Film Festival (LIAFF) is a three month screening film festival, which takes place in the cultural capital of India. 

Many thanks to LIAFF for making Black Eyes an Award Winner and for the Outstanding networking during the Film Festival process.
Excellent film festival. It was a privilege to receive Award Winner recognition and hope to continue to improve my writing for awards by your film festival.
Allan Tamshen

Fantastical festival! Website and commutation A+ .
From all the team members, thanks you so much for the award in virtual reality. There is not a lot of festival that offer that kind of opportunity for production like us and we highly appreciate it! Can't wait to command our trophy!
vincent ladouceu

I am deeply thankful and more than grateful for the award! Can't wait to receive the official laurel and update my poster! I wish you the best and I thank you again. I receive this humbly! Blessings.
Randy Berlin

Good communication, great content, some real effort has gone in to creative a diverse and interesting program of films and screenplays.
Nicko Vaughan
Thank you so much to L'Age d'Or International Arthouse Film Festival for selecting my animated script, A Package of Dreams, as their award winner. I am so honored by your festival! Thank you, thank you!!!
Brad Look

Though I'm from the U.S., I've been lucky to film in India many times over the years, and receiving your Best Narrative Feature award, for "Amazon Queen," is very exciting indeed. Thank you! Looking forward to your annual event and hope to attend as well. I will recommend your festival to other filmmakers. Best wishes.
Marlin Darrah
Very honored to be recognized with an Outstanding Achievement Award from the L'Age d'Or Arthouse FF. Their communication was supportive and excellent.
RJ Watson

I would like to thank the entire Board of Directors & Governing body of the film festival for acknowledging my short silent film, "Something Wicked Dwells." The cast and I are Honored by winning Outstanding Achievement. Thank you so much! I recommend this festival to all filmmakers & screenwriters.
Waide Riddle

I am so proud that my screenplay, "It's Only Life" was a winner at this fantastic festival. Great communication and I'll be back!
Joseph Stephen Meadows

Maravilloso festival, siempre tuvieron una comunicación cordial y cumplieron plenamente con los tiempos estipulados en cada una de las etapas del certamen. Lo recomiendo al 100%
Christian Hernández Sánchez
Very gd communication…very happy that my film Chand Saanse is award winner of august month…..all the best.
Pratima Joshi

If your work takes chances, if your main concern is artistry, if you like to test the limits and play outside of the box… This one is for you.
T.J. Barkwill

Dear Team LIAFF!
Thank You for winning my Macbeth movie!
Thank You for Your attention, time and professionalism!
Glad to be a part of Your story.
The kindest impressions!
Sergei Tsimbalenko

I'm very honoured to have been the winner for a Best crime short with my short film A MARTYR OF THE PEN, a Wonderful festival. With excellent creativity, communication and organization, I will be submitting future projects. Thank you LIAFF.
ALAN HAMWAN

Thank you very much for a wonderful festival! We are very grateful to receive an award for our film Ghostlove. A very friendly festival with great communication and organisation. Wishing you all the best!
Susanne Palm

Glad that My film JUGNI got a recognition in this wonderful festival. I have been making films since i was 11. Struggling hard since 15+ years to show what I can do and whats my vision. Festivals like these help people like me who then dont feel lonely anymore. so thank you for including my film "JUGNI" in your festival.
HITESH DHAWAN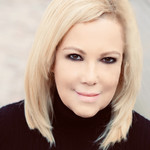 Ana A P Braunstein
Thank You L'Age d'Or International Arthouse Film Festival Judges for your Selection of our Film! It is an honor to be a part of your Film Festival!
Ana A P Braunstein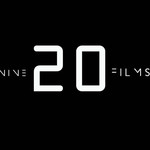 Jamon Holmes
Thanks for having and rewarding my work. You guys are great. Sorry for the late response. I've been busy completing other projects. I will submit again.
Jamon Holmes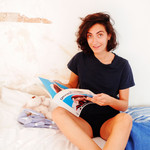 Athina Gendry
Thank you so much for awarding my queer short film "Bonsoir" as "Best Student Film" of the month ! Looking forward to the Pigeon d'Or Awards competition. See you soon 😊
Athina Gendry