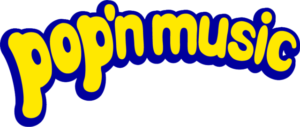 All who have a keen interest in films know the popularity of Bollywood songs both across India and overseas. The 70s saw a wide array of remarkable compositions by imminent personalities like R.D. Burman and Salil Chowdhury whose creations have become evergreen. However, in the 80s, Bollywood saw the entry of Classical and Carnatic music into the realm of cinema that, in a way, paved the path for other genres to enter the film industry quite easily. With the advent of cassettes, access to music became unchallenging. As Bollywood industry witnessed a boom, the demand for new artists and singers kept rising for ad jingles on television and radio. This culture shift resulted in the emergence of a new group of artists who introduced multiple genres to the Indian film industry since the dawn of this millennium. When it comes to music, a country like India has always been open towards the radically changing global music scene; additionally India has also accepted the new genres of music and appropriated them in several films and individual music videos.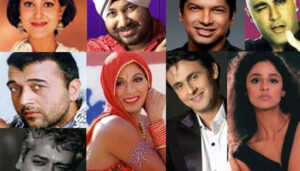 The appropriation of fusion music in the 90s and 2000s drew hundreds of Indians to accept indie music in India. Before the rise of fusion music in India, genres like Hip-Hop and other indie genres were still largely unfamiliar to the Indian public. However, the lyrical content of these songs were vastly different from what we observe in today's music. Songs about love, friendship, loyalty and beauty were still popular back in those days and artists like Shaan, Alisha Chinai, Sonu Nigam, Falguni Pathak were delivering outstanding albums one after the other. Before EDM culture took the music industry by storm, Indians were grooving to the lyrics of Maeri (Euphoria) or Sayyoni (Junoon). Today, Indian music can be broadly classified under two categories- songs whose lyrics are crying for love and rap songs with heavy bass drops with hedonistic lyrics. Artists like Emiway Bantai, Raftaar, Badshah and the likes have gathered tremendous probability without a doubt, however, the songs that they compose have extremely shallow lyrics that are mostly materialistic and heavily objectify women. Songs sung by artists like Lucky Ali or Sonu Nigam were not only full of life, but also conveyed the essence of love in the most melodious ways possible.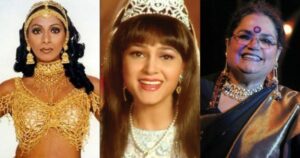 Despite their growing popularity, the once so popular indie music scene slowly died away with big music companies investing in Bollywood movies. Prior to this, both industries coexisted with one another peacefully and both of them flourished in equal terms. A party was incomplete then without a Daler Mehendi song to cheer everybody up whereas the youth would dedicate Ankhon Mein Tera Hi Chehra by Aryans to their prospective love interest. The mid-2000s saw the boom of experimental music and videos but failed to achieve expected popularity. Later, by the end of 2000s, the rise of digital platforms like YouTube was influential behind the rise of indie music genre. The massive proliferation of electronic music, random bass drops and remixed versions of all time classics created a completely different and pitiful music culture all over India. Today's millennials will probably never understand the value of 90's music, which is quite unfortunate in itself.
Written By DEBOPAM DEB ROY
Picture Sources : GOOGLE