Everybody loves cinema! It is a medium that has the potential to attract any person regardless of their age. In today's world, mainstream Bollywood cinema can be generally divided into two types that are to say for adults and for children. Even though most blockbuster hits are typically made for the adult audiences where characters use lewd language, resort to violence, sex and drugs, there are films which are made typically for children and young adults. It is pitiful that these films barely break the box office in spite of having commendable screenplay and cast. However in the last two decades, the cinephiles of India have been witness to a couple of films especially made for children that has left a remarkable mark in the history of Indian Cinema. A few of them are as follows:-
Stanley ka Dabba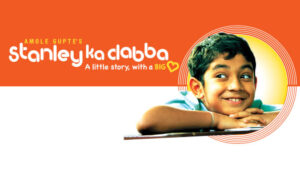 Directed by Amol Gupte, Stanley ka Dabba (2011) is a moving film about a school
named Stanley who goes to school every day without his own lunch box. Apparently there is a teacher in school who hogs from every lunch box that he can lay his hands on. Stanley catches the attention of his teacher who strictly warns him to either carry his own lunch box or not come to school at all. Eventually Stanley falls in peril as the audience learns that he is an orphan.
Jajantaram Mamantaram
Inspired by Jonathan Swift's Gulliver's Travels and directed by Soumitra Ranade, Jajantaram Mamantaram or otherwise known as J2M2 (2003) is an awe inspiring film with a unique concept and outstanding VFX work. A Mumbai based sailor gets lost at sea and ends up in an island surrounded by exceptionally tiny people. A series of events follow that pave the adventurous journey for Aditya, the sailor.
Chillar Party: A heart touching film directed by Nitesh Tiwari and Vikas Bahl, Chillar Party (2011) tells us the story of a group of children living in a society who befriend an orphan kid and his dog. The story takes an interesting turn when a local politician plans to get rid of all stray dogs from the locality. To save their four-legged friend, the kids come up with an outstanding plan.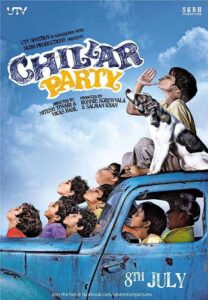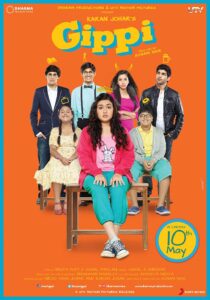 Gippi: Gippi (2013) is a social issue drama directed by Sonam Nair which tells us the story of an overweight teenage girl. Initially Gippi struggles to cope with the social and physical changes that come with her age. This heartwarming film encourages us to accept how we are and teaches us to love ourselves primarily before lending an ear to what others have to say.
Halo: The film Halo (1996) revolves around the world of Sasha, a seven-year-old girl who loses her pet pup in the streets of Mumbai. Instead of sitting and sulking, the little girl sets out in a search of her puppy. While on the search Sasha meets with different kinds of people, both good and bad. The story ends on a bittersweet note when Sasha finally finds her puppy but decides to set it free.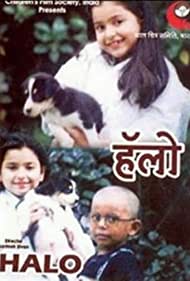 I am Kalam: The story is about a young boy of twelve called Chotu who is born in a poor family and has to work at a roadside tea stall to earn money. I am Kalam (2011) directed by Nila Madhab Panda tells us how Chotu draws inspiration from the former President of India, Dr. A.P.J Abdul Kalam after watching him on television and aspires to go to school henceforth.
The Blue Umbrella: Directed by Vishal Bhardwaj, The Blue Umbrella (2007) is a truly remarkable film which gives us a lesson about greed and jealousy. Based on a novel by Ruskin Bond which goes by the same name, this film tells us the story of little Biniya, a small girl from the foothills of Himachal Pradesh who receives a blue umbrella from some Japanese tourists.
Do Dooni Chaar: Released in 2010, Do Dooni Chaar is a heartfelt story about a not so well to do family who want to raise the standard of living. The story takes a turn when the head of the family, a school teacher, is offered a lump sum bribe. Whether he accepts or refuses the offer further drives the narrative.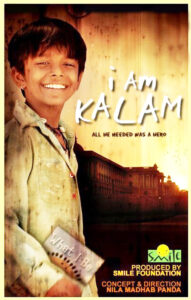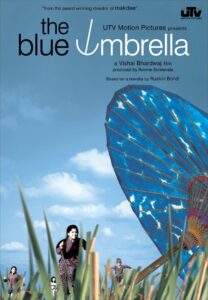 Bumm Bumm Bole: When Pinu misplaces his sister's shoes at a vegetable shop, their lives turn upside down as they will not be allowed to enter school without proper shoes. However, both the siblings work around this dire situation in their own way. Adapted from Children of Heaven (1997) by Majid Majidi, Priyadarshan directed Bumm Bumm Bole which released in the year 2010.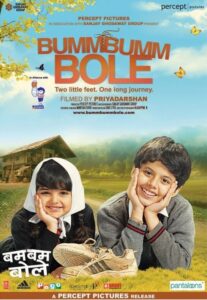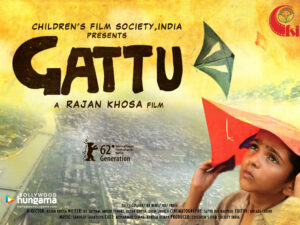 Gattu: Gattu (2011) is a sweet film based on the determination of a street kid who wants to dominate the skies by defeating a black coloured kite named Kali. In order to do so, he pretends to be a student and attends the local school, in spite of being illiterate. Gattu is directed by Rajan Khosa and is adapted from the story by K.D. Satyam.
Written By DEBOPAM DEB ROY
Picture Sources : GOOGLE